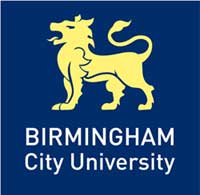 The Berlin Wall 3D once again served as a great showcase of what can be done in mobile augmented reality at Making Mobile Marketing Work workshop in Birmingham on december 1st. The workshop was presented by DMA in partnership with Business Link West Midands and the NTI-New Technology Institute, part of Birmingham City University. Making Mobile Marketing Work was a one-day practical workshop demonstrating how to take mobile marketing beyond SMS using a range of channels to create stimulating, effective and engaging marketing campaigns. It was part of the European Creativity Voucher which is a current project that sets to enable companies in different EU countries to collaborate and work together.

It was great to join the workshop and get a chance to network with businesses in the West Midlands, who want to explore how mobile marketing could work for their business. The workshop was aimed at brand marketers and mobile agencies and was presented by famous UK mobile marketing expert Mark Brill. I feel honored that Mark chose Berlin Wall 3D as a glimpse into the future of mobile communication in his presentation about "Building the perfect App".
Other interesting speakers included Jason Cross from Incentivated, speaking about effective sms campaigns and Jo Garcia from Velti who talked about optimising mobile advertisement through different advertising formats. For more coverage visit the Birmingham City University blog.